Art Salon Chinatown presents
The California Silk Road by Hushi
December 15 –  January 28, 2019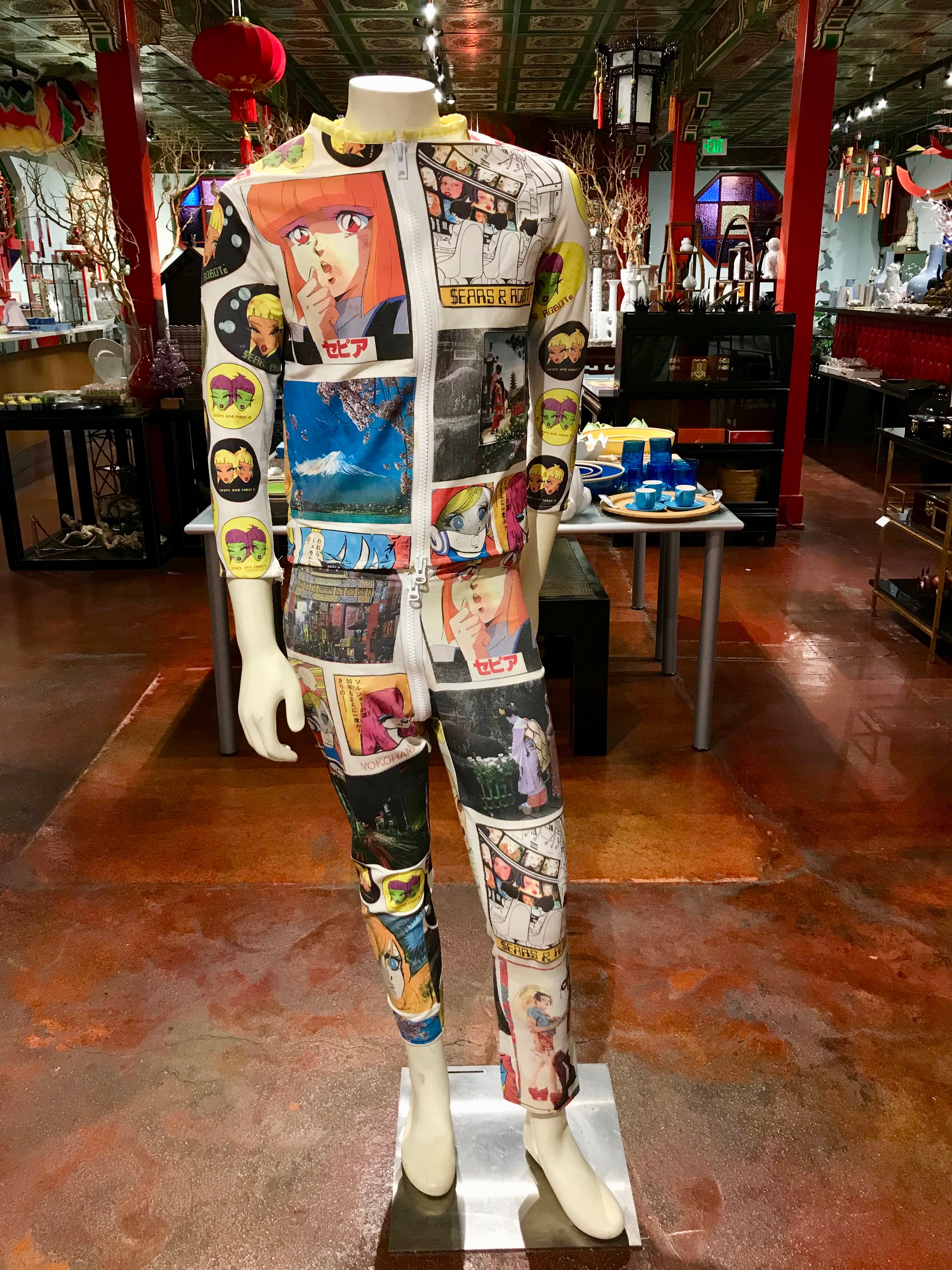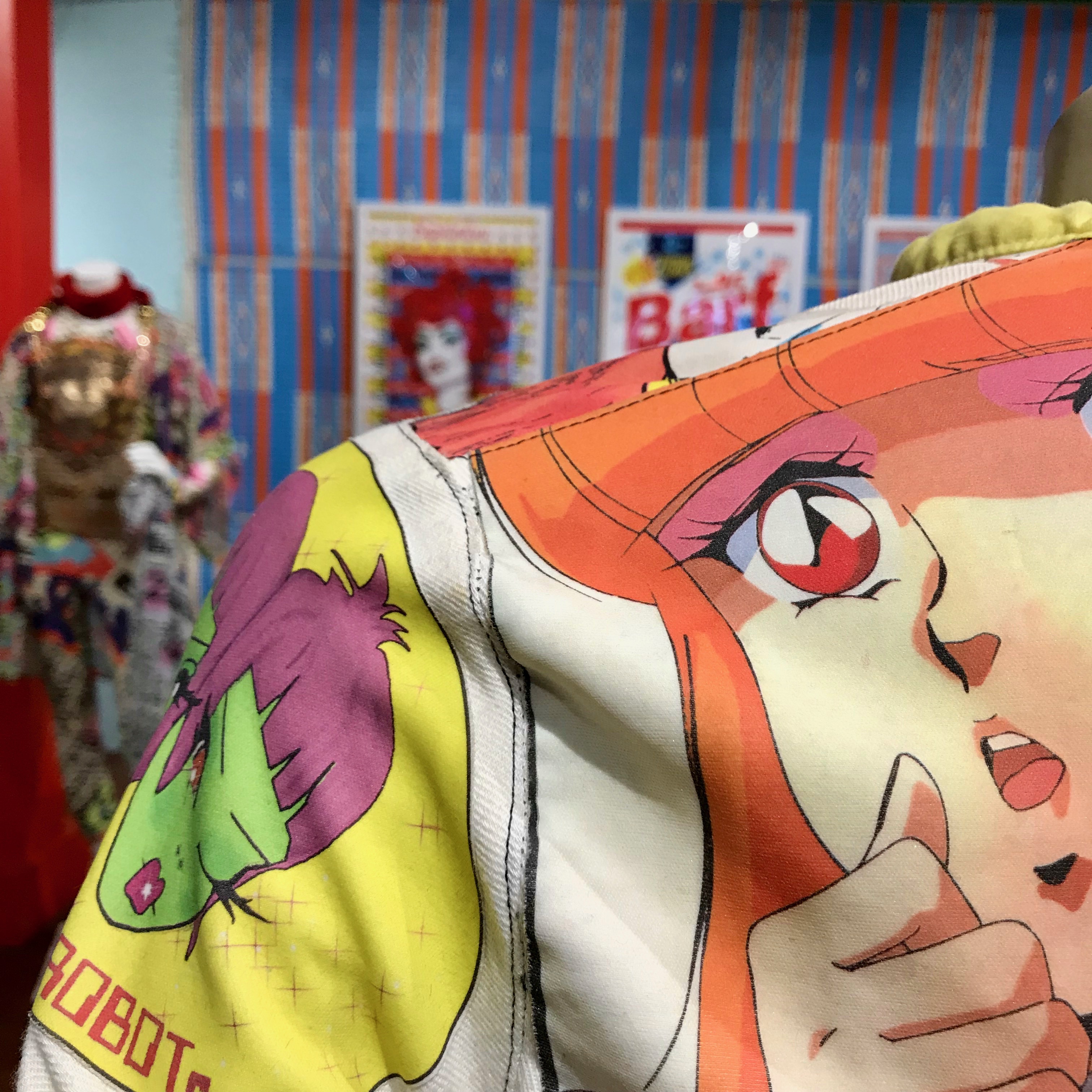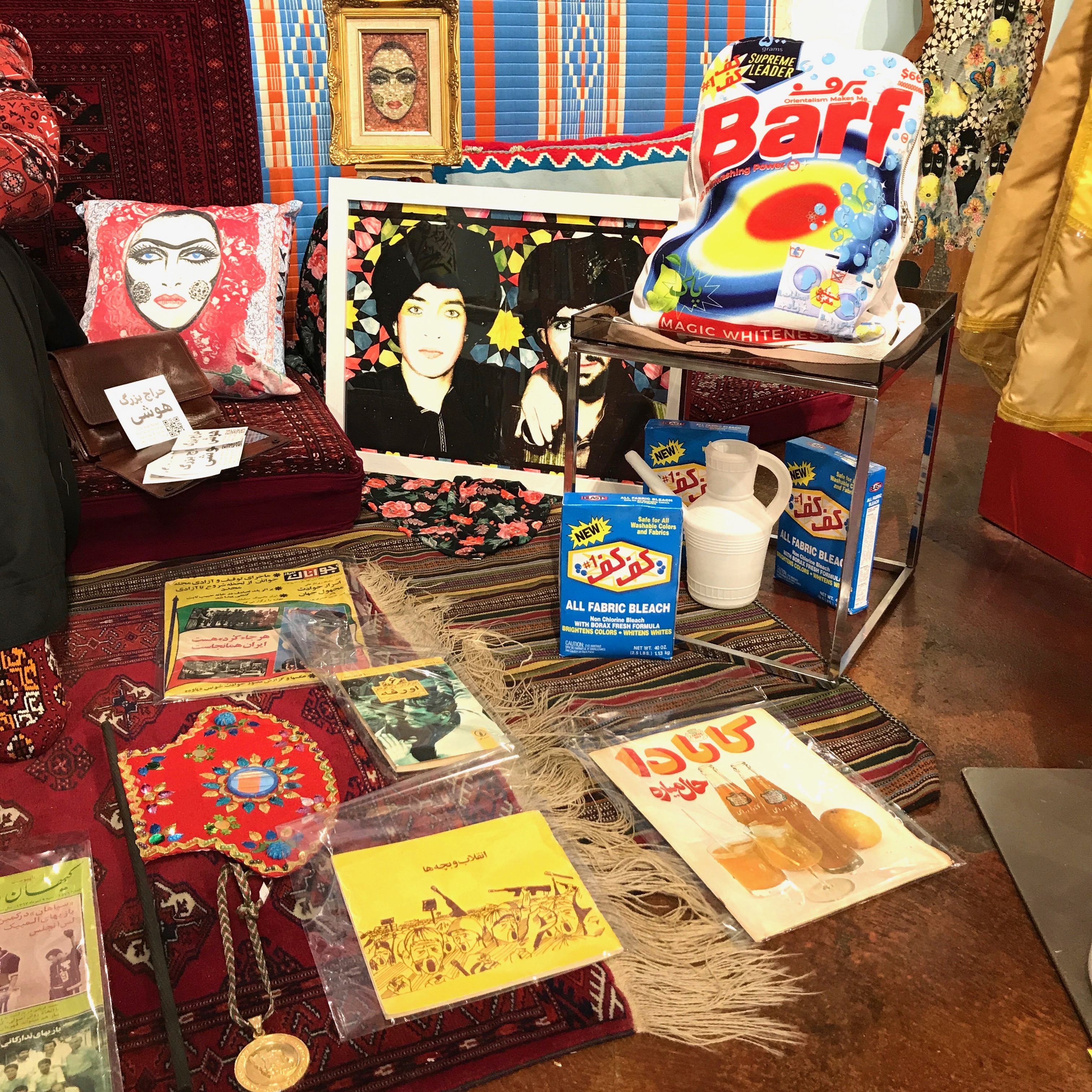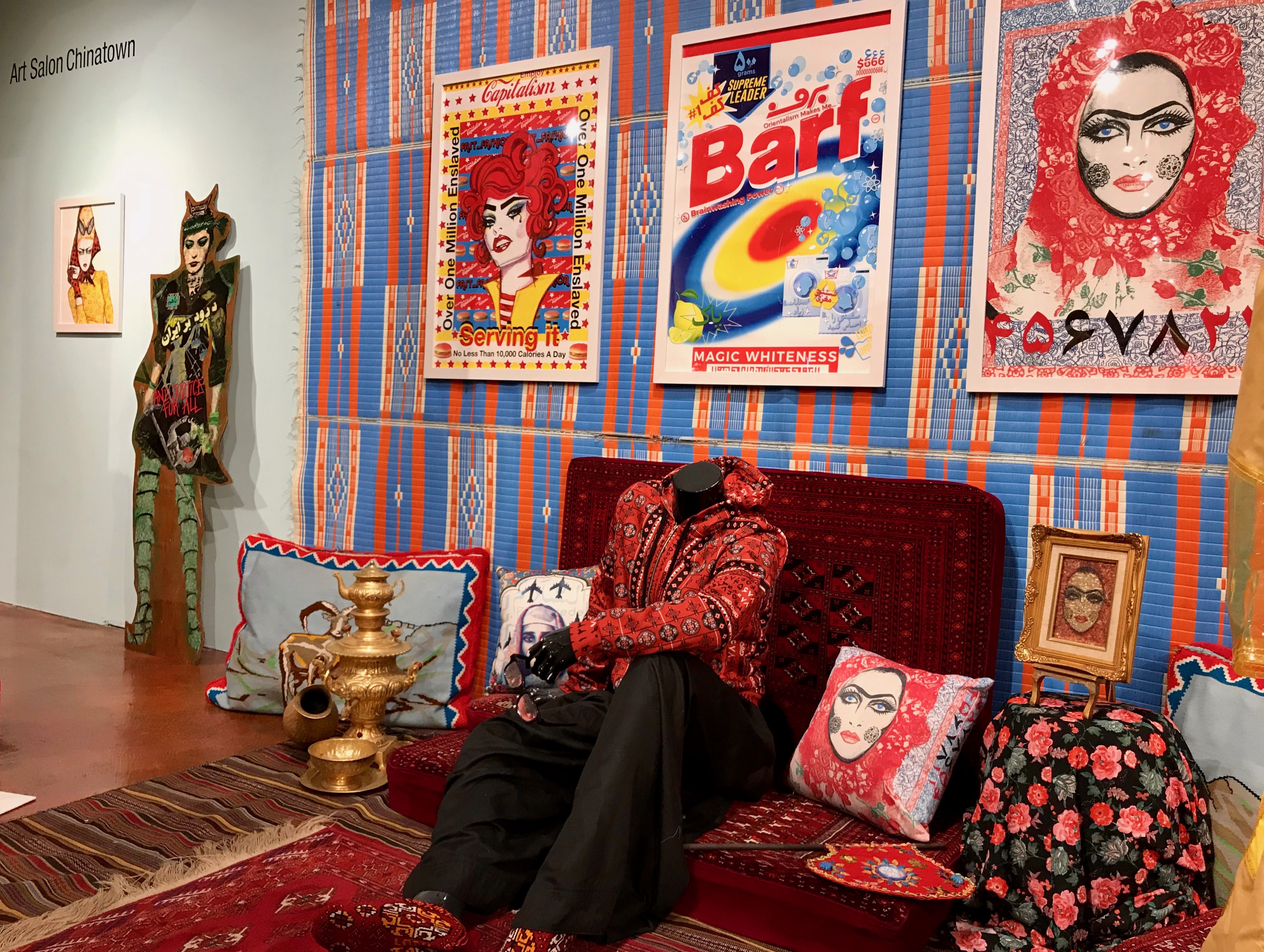 Hushidar Mortezaie, more commonly known as Hushi, is an Iranian American fashion designer, visual artist, and activist based in Los Angeles. As Mortezaie's California Silk Road boldly attests: his creative practice is deeply rooted in a boundless pride for his queer, Muslim identity, Persian heritage, and experience as an American immigrant. 
In response to the emboldened xenophobia of the border wall, Muslim ban, and criminalization of asylum-seekers, the California Silk Road foretells the present as the crackling moment before nations, genders, and borders dissolve. The exhibition is modeled as a bazaar-boutique, a stop along a caravan of the artist's own making, a "caravan of aliens." Hushi's original art and fashion, accompanied by ephemera and reading materials, surround four primary figures who serve as incarnations of the artist's own persona. Subject to the chokehold of international economics and other systems of control, the Immigrant Merchant wants only to make a living and capitalizes on his own orientalism. The Androgene Star celebrates a broader acceptance of fluid and interstitial gender, but is obsessed with the language of logos and red carpet fame which drives the market. The Barf Ingenue is a newly arrived immigrant, who believed she had to leave Iran to find her voice. She soon discovers the falsehood of the West's rhetoric and wears the sick residue of her own brainwashing like a brand. Hushi's Alien is the artist-as-witness: an illegal alien who constructs a new Silk Road, creating space for truth, the grotesque, the weird, and the warped–the wonderful–in the eternal return to the market. 
In the active scene of America's weaponized cultural civil war, played out on a world stage where growing inequities are calculated behind smoke-and-mirror obfuscation, Mortezaie proffers his wearers and viewers with a potent and provocative visual language, replete with splendor, rage, and reverie. His practice resounds with the kind of cultural intelligence and wisdom that comes from the artist's unique kaleidescopic perspective; he bears witness from a matrix of multiple vantage points that are unavailable to most. It is in this luminous space where Hushi's affirmations of queerness, history and heritage struggling against erasure, millennia of traditional decoration, global pop culture, and political condemnation catalyze as visual poetry. Mortezaie's designs weild an indisputable power, employing a profusion of vivid, layered images and motifs, collaged, printed, painted, sewn, or silkscreened on mesh, lace, shimmering sequins, even reproduced as endless ornate patterns. The magic of Mortezaie's project is its ability to punctuate the current cultural, historical moment to shed light on distortion and cruelty, foster peace and respect instead of conflict, and breed compassion above all else. 
About the Artist – Hushidar Mortezaie is an Iranian-born fashion designer, visual artist, and graphic designer based in Los Angeles. He studied fine art at UC Berkeley, fashion design at Parsons School of Design, and fashion illustration at the Fashion Institute of Technology. Mortezaie worked as a buyer and stylist for Patricia Field in the mid 1990s. His work has been featured in media and publications, including BBC, NPR, Vogue, Huffington Post, W magazine, and worn by Linda Evangelista, Beyoncé, Sarah Jessica Parker, and Brad Pitt. Since his first art exhibition, curated by Art Salon Chinatown's Shervin Shahbazi at Morono Kiang Gallery in 2009, Mortezaie has exhibited his work at art institutions and galleries, including Los Angeles Contemporary Exhibitions, Southern Exposure, Somarts, and the DeYoung Museum. Mortezaie created a new visual language through his hybrid of graphic design, fashion, and fine art to share his immigrant culture and to inspire a new generation of Iranian youth to stand against alienation with resilience.