Art Salon Chinatowns Presents
Kristina Wong
November 3 – December 10, 2018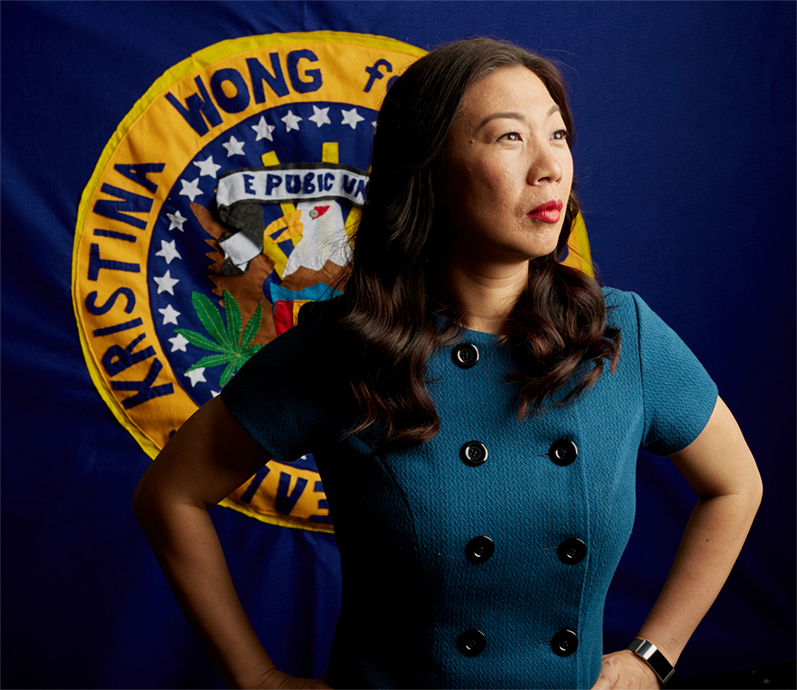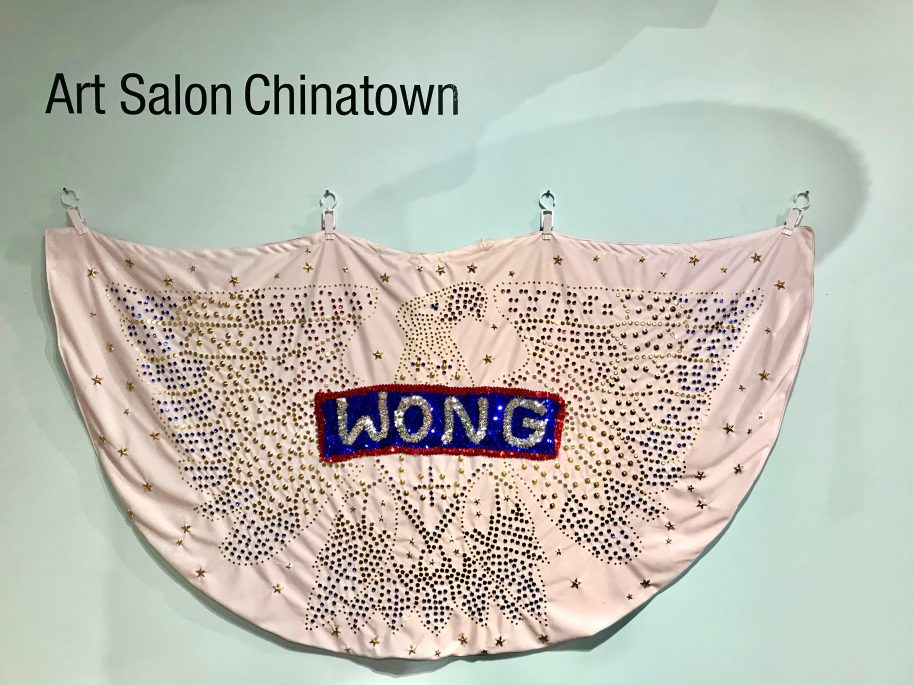 Kristina Wong, Cape, 2018, Hand sewn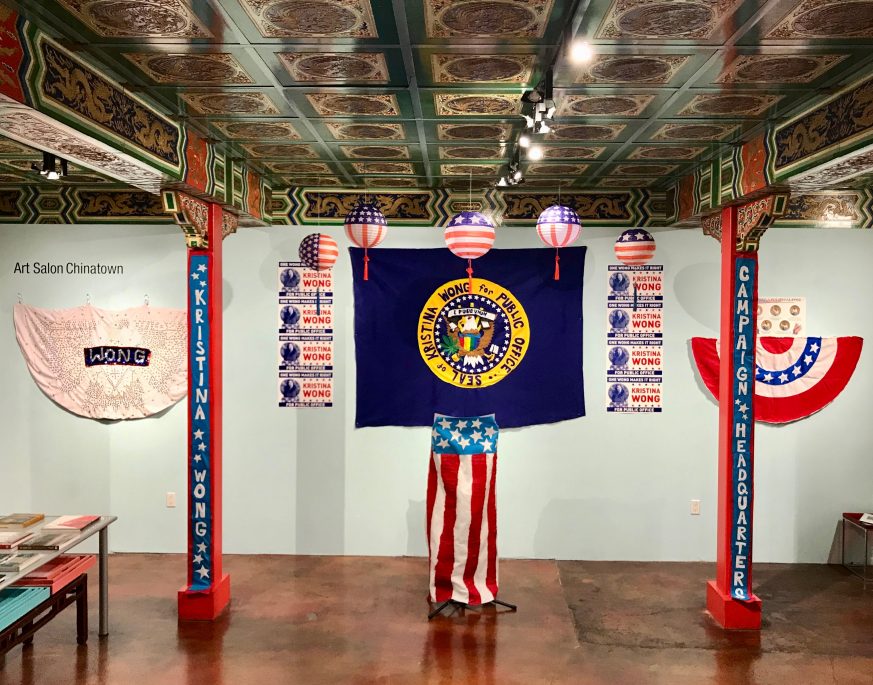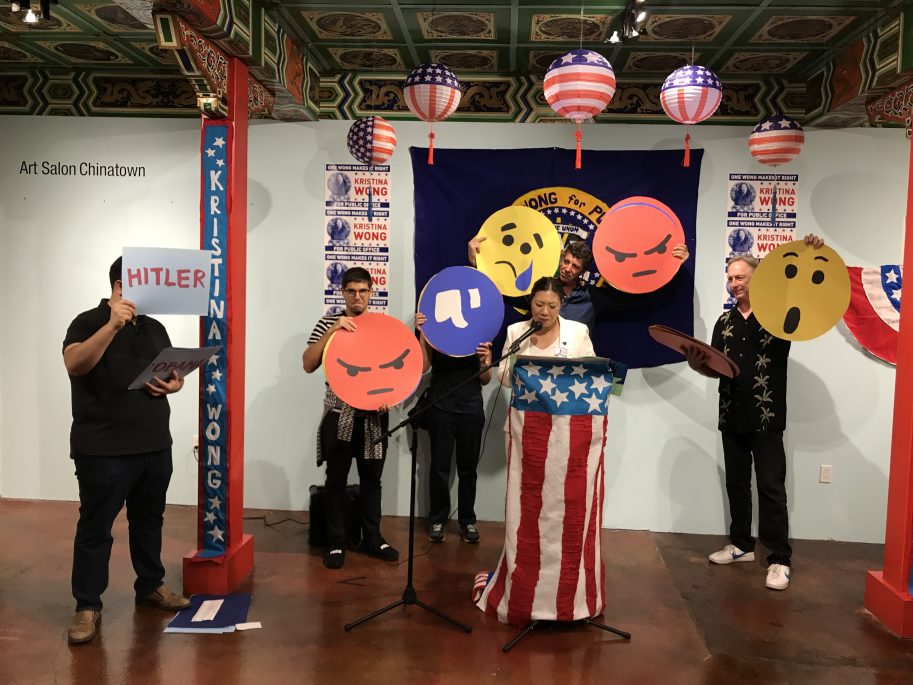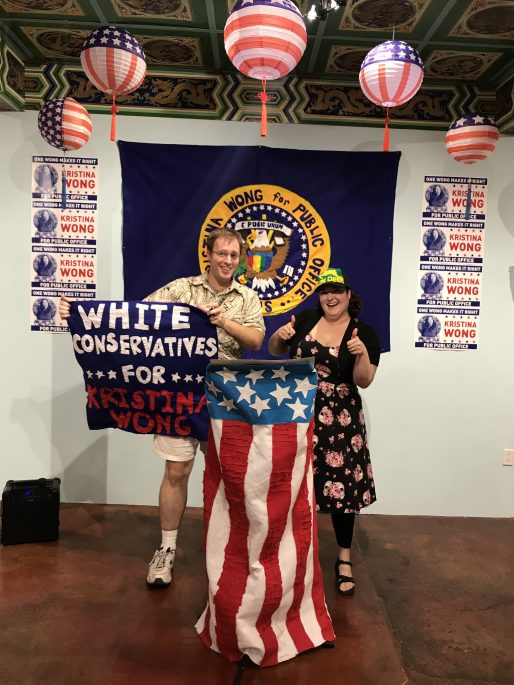 The Ministry of Culture is pleased to present the sixth edition of Art Salon Chinatown exhibitions featuring Los Angeles artist Kristina Wong. The exhibition will be on view November 3 – December 10, 2018.
The opening reception will be held on Saturday November 3, 2018 from 5:00 to 8:00 pm at Realm, and will feature a live performance by Kristina as she makes her final campaign appearance before the 2018 midterm elections.
Realm will be transformed (partially!) to Kristina Wong's Campaign Headquarters. Admission to this interactive performance is FREE to the public. Surprises await!
About Kristina Wong
Kristina Wong was featured in the New York Times' Off Color series "highlighting artists of color who use humor to make smart social statements about the sometimes subtle, sometimes obvious ways that race plays out in America today." She is a performance artist, comedian and writer who has been presented internationally across North America, the UK, Hong Kong and Africa.  Most recently, her solo theater show The Wong Street Journal was presented by the US Consulate in  Lagos, Nigeria. She's been a guest on late night shows on Comedy Central and FX.  She recently had a pilot presentation with Lionsgate for truTV. Her commentaries have appeared on American Public Media's Marketplace, PBS, VICE, Jezebel,Playgirl Magazine, Huffington Post and CNN. She's been awarded artist residencies from the MacDowell Colony, New York Theater Workshop, and Ojai Playwrights Festival. Her work has been awarded with grants from Creative Capital, The MAP Fund, Center for Cultural Innovation, National Performance Network, and a COLA Master Artist Fellowship from the Los Angeles Department of Cultural Affairs. She's produced a viral web series called How Not to Pick Up Asian Chicks and has just released Radical Cram School– a web series teaching social justice to Asian American kids 7-11.  She's recently released music videos that accompany her rap album Mzungu Price.  The album and videos were recorded and produced in post-conflict Northern Uganda where she is the only American recording artist at Empire Records Uganda. Her newest performance project is "Kristina Wong for Public Office"– a simultaneous real life campaign for Public Office and performance art piece.
To learn more please visit KristinaWong.com