Art Salon Chinatown Presents
Kris Chau
August 4 – September 17, 2018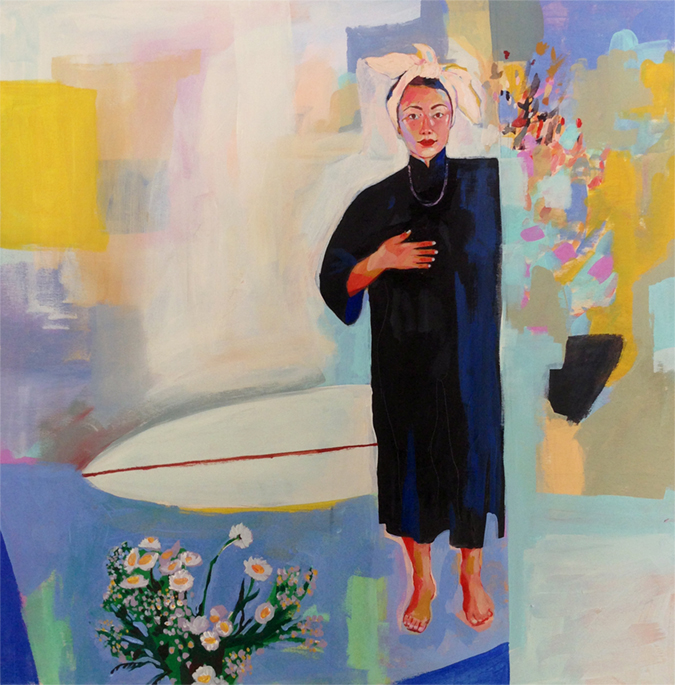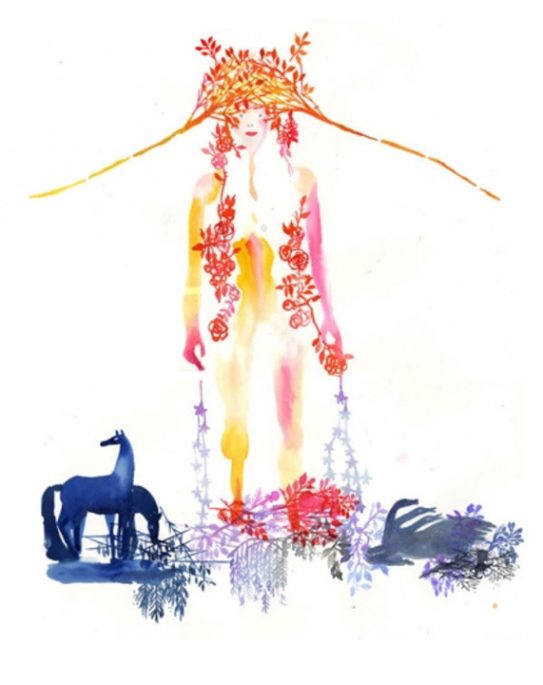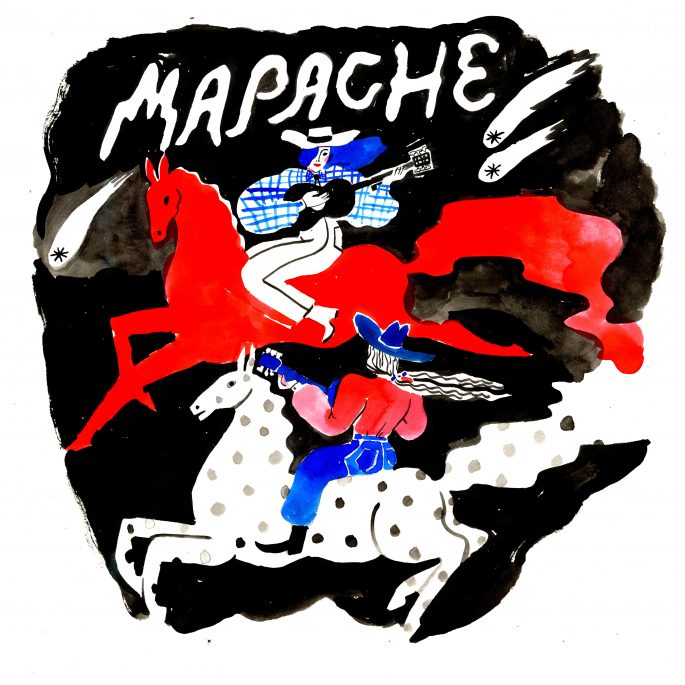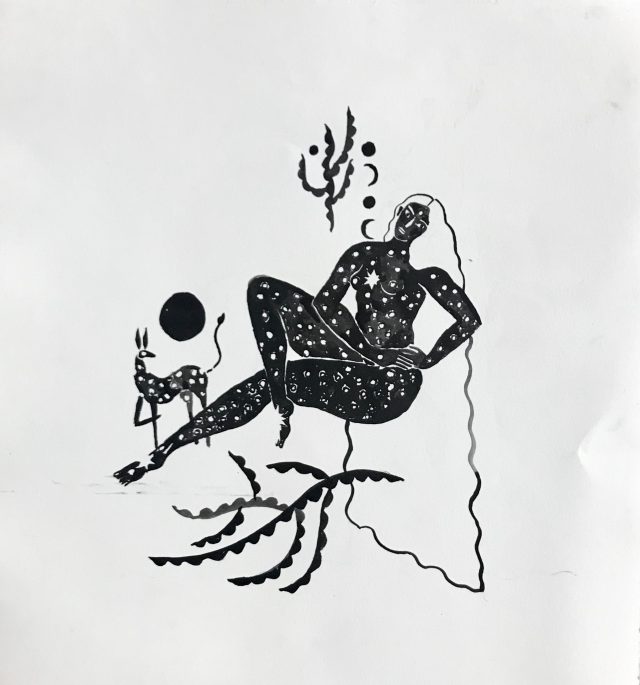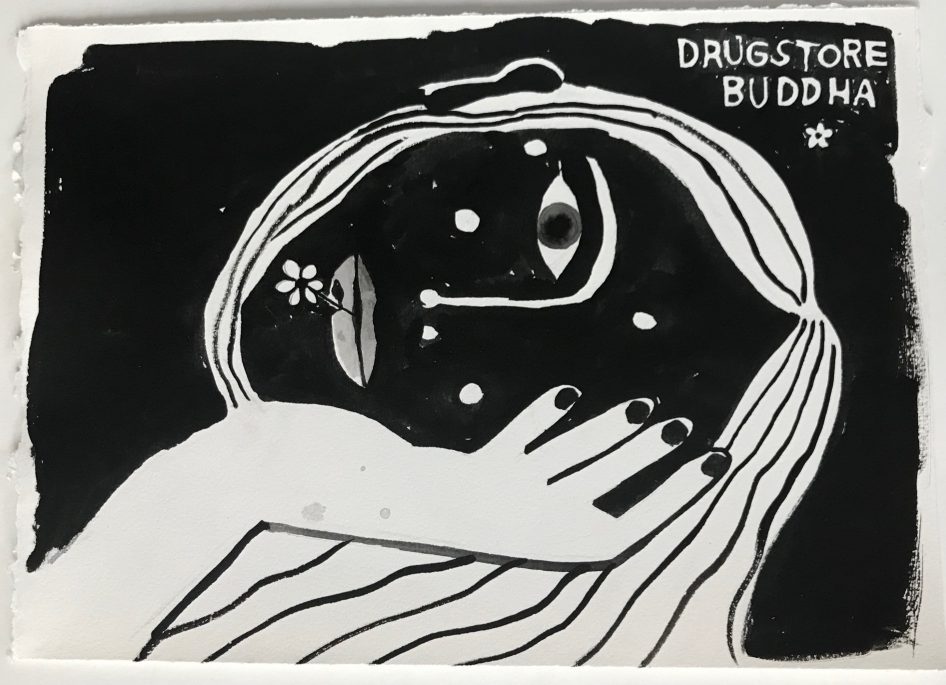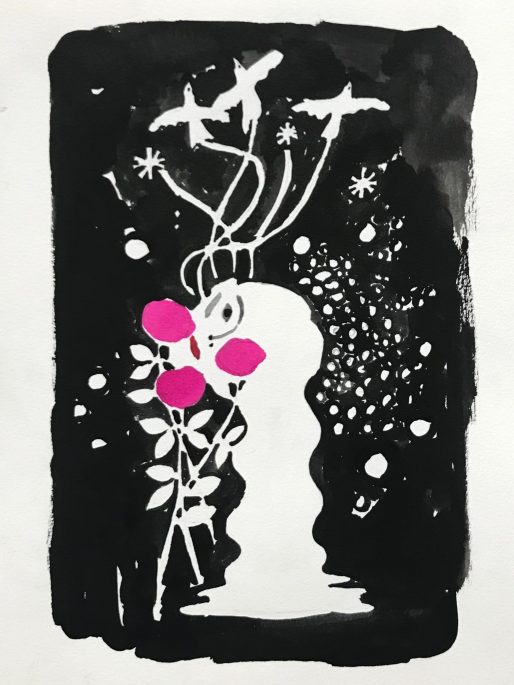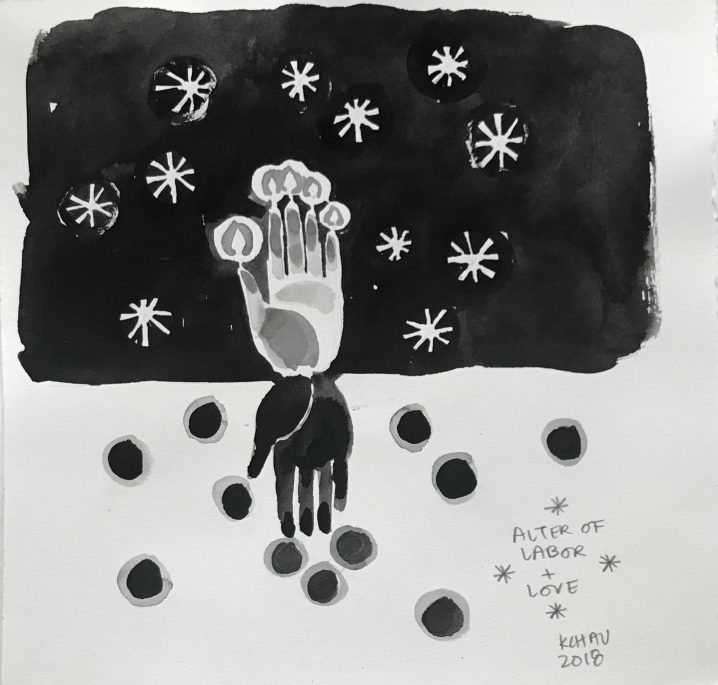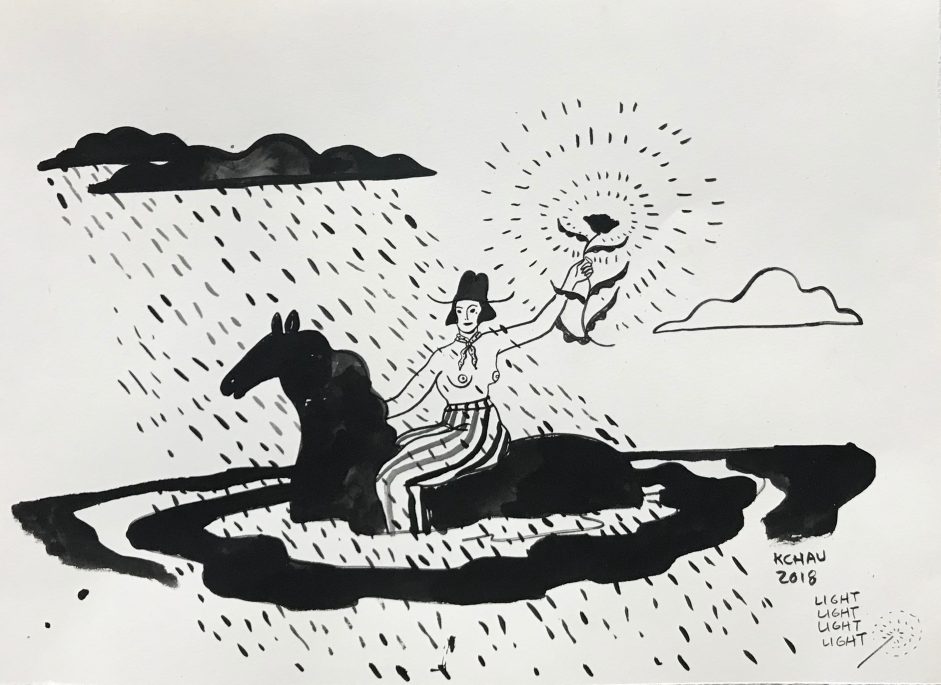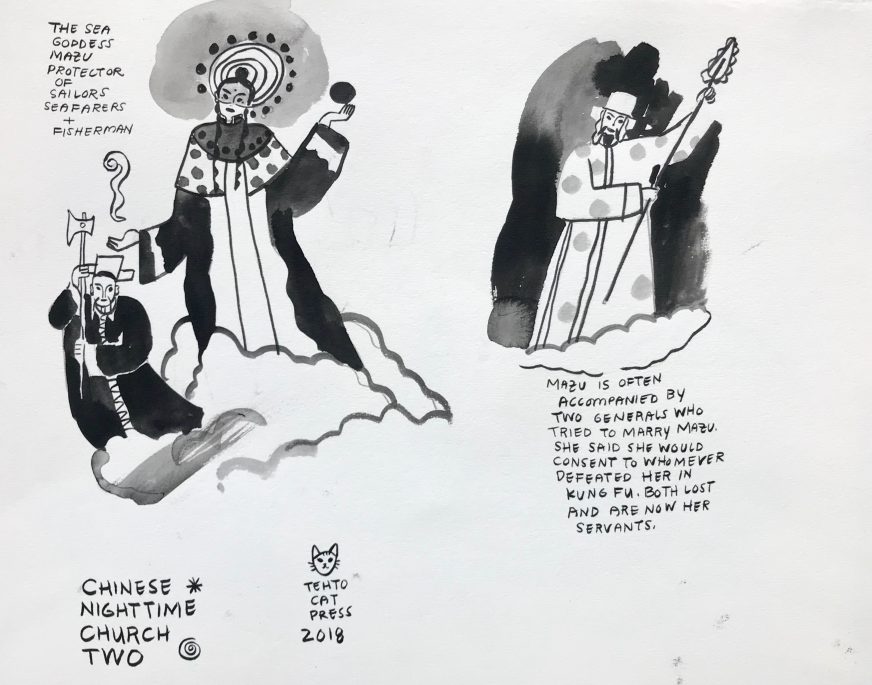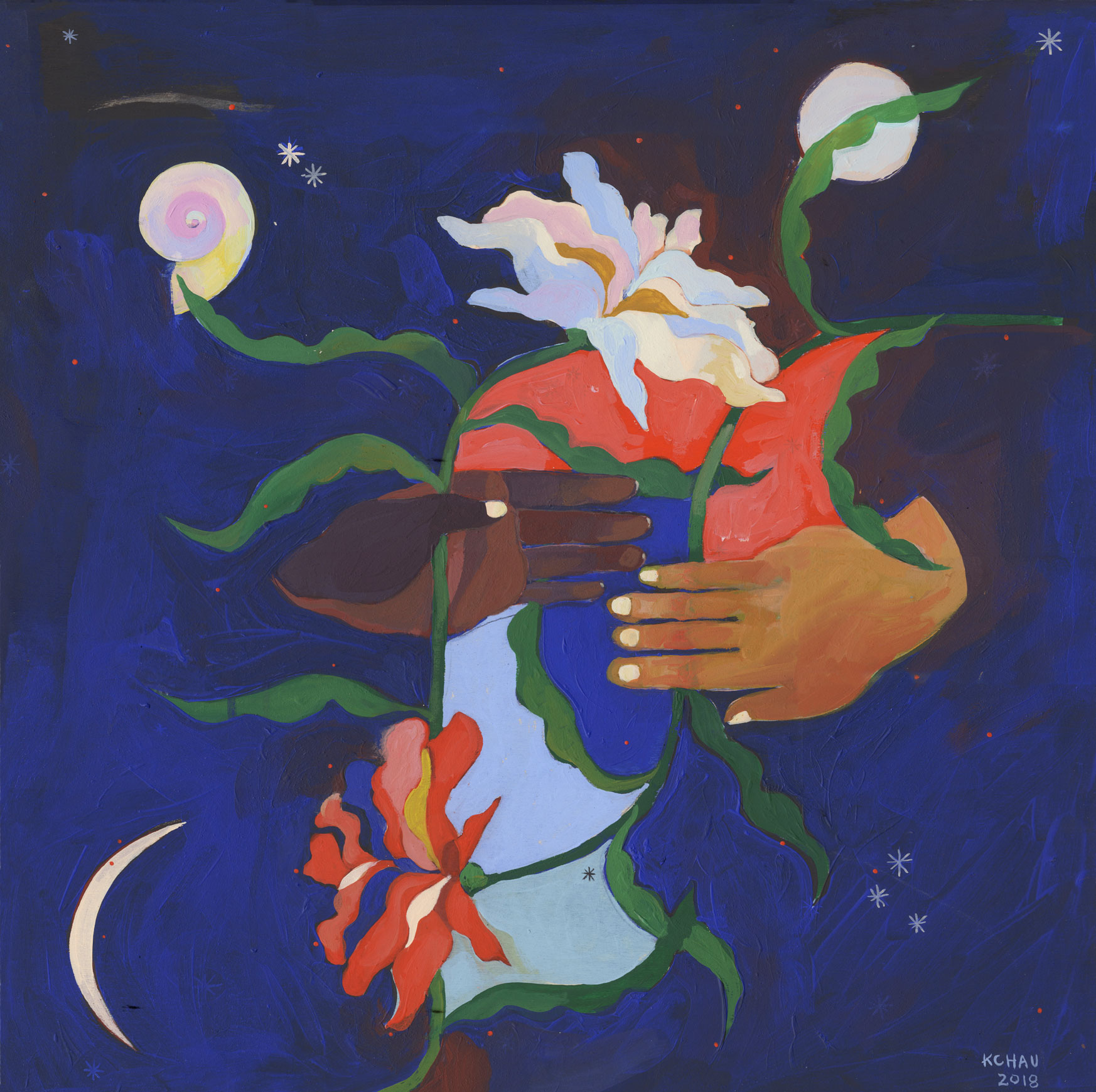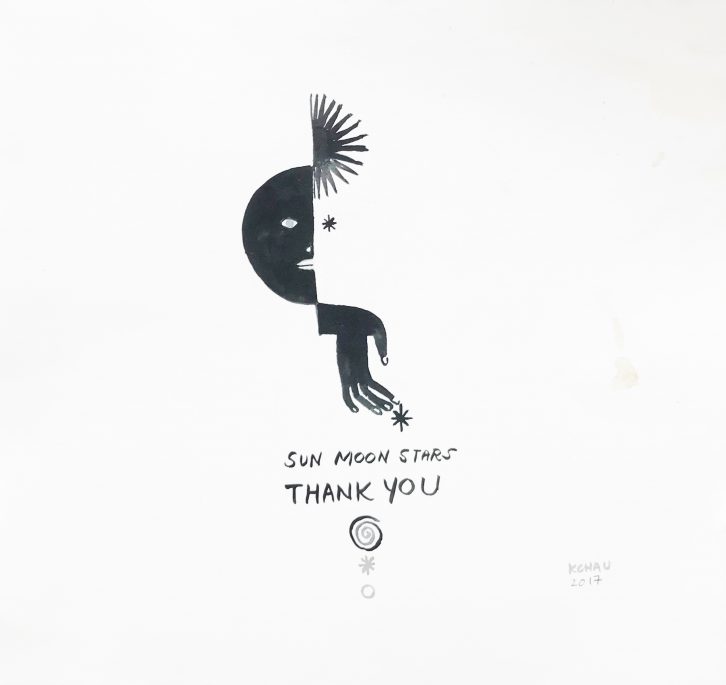 The Ministry of Culture is pleased to present the fourth Art Salon Chinatown exhibition featuring Los Angeles artist Kris Chau. The exhibition will be on view through September 17, 2018.
"Making my own mythology helps me deal with my own darkness and light, polarity, duality, relationships, and the world. Folklore is a way of explaining the unexplainable." 
Kris Chau is a Los Angeles-based visual artist and clothing designer from Hawaii. As Chinese refugees from Vietnam, her parents could not pinpoint the source of their daughter's creative talent nor explain her insatiable curiosity. In middle school, Chau was an awkward girl with glasses, subject to bullying, but her draftsmanship skills soon became evident amongst her peers. She copied imagery from comics and mastered the horse illustrations in a Chinese brush painting book her grandpa gave her. She produced drawings of superheros and cartoon characters on request for fellow students and teachers. Breaking with her parents' expectations, she left the island to study at the California College of Art and Crafts in Oakland, where major, merit-based, departmental scholarship awards enabled her to complete her BA in illustration. 
Seeking another change of scenery and a new exploratory chapter following college, Chau moved to Philadelphia. Resigned to a life of poverty as an artist, she worked ordinary day jobs to make ends meet. She soon developed a legitimate side business of freelance art projects from around the country. Then came an extraordinary opportunity: Free People hired her to work as a clothing designer despite her lack of any formal training for the vocation. The owner of the company fell in love with Chau's art work and hired her outright, so her mundane existence as an ostensibly starving artist took a decidedly different turn: a lucrative, new career path.  
Chau continued to place a premium on her studio practice, even as it was relegated to her personal time. She continued to supplement her full-time work with projects and assignments that nurtured her artmaking, even a short stint teaching fashion design illustration at the Maryland Institute College of Art.
After having sidelined her studio practice since her college years in Oakland, Chau took a leap of faith, quit her corporate job of nine years, and moved to Los Angeles in 2015 so that she could dedicate herself to her art making. The risk proved worthwhile: Chau has been busy producing new bodies of work ever since, accompanied by a steady stream of private commissions as well as commercial projects locally and elsewhere. She also established her own artist-driven clothing line and co-founded a small but popular design studio in Chinatown, called Day Space Night. 
Her classical art training and commercial art chops notwithstanding, Chau thinks of herself as a folk artist. She explores existential questions, often personal yet universal, in her work, framed in a visual language that is equal parts cosmology, art and folklore from antiquity to the present, comics, and story books. In fact, Chau cites potent and efficient story telling devices in ancient Egyptian and milennia-old Japanese artistic traditions as chief among her inspirations. Modern and contemporary artists who translate their visions across a wide range of mediums and formats have also deeply influenced her work. Chau's artistry draws from Ruth Asawa's grace, Louise Bourgeois's grit, Alexander Girard's playful yet disciplined design, Sonia Delaunay's energetic patterns, and Hilma af Klint's cosmological quest. 
Uninterested in fame or glory, Chau describes her purpose of being an artist is to inspire connectedness and understanding, to make images that help people feel less lonely or misjudged. 
She says, "My artmaking is the sails on my boat. It has taken me around the world, it is my inner compass, my flare signal." And she insists that her draftsmanship is her currency: "It is a language that I've learned to speak. As long as I'm drawing for the rest of my life, that's good enough."