Art Salon Chinatown Presents
Sandra Low
March 17 – April 22, 2018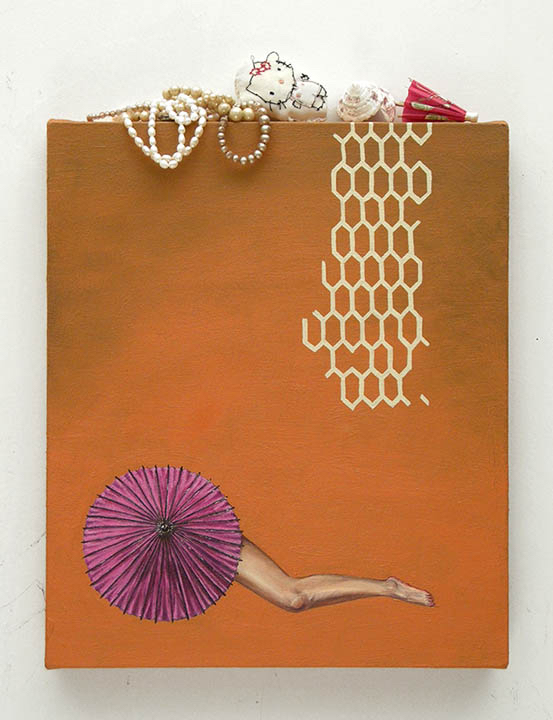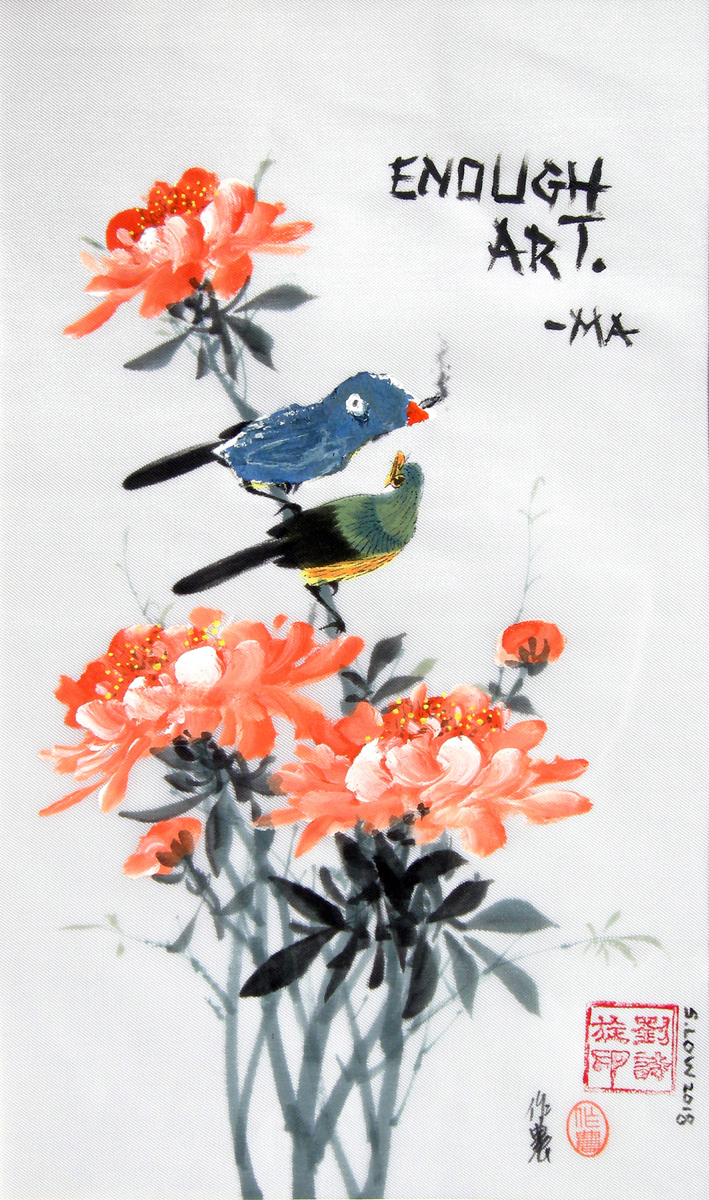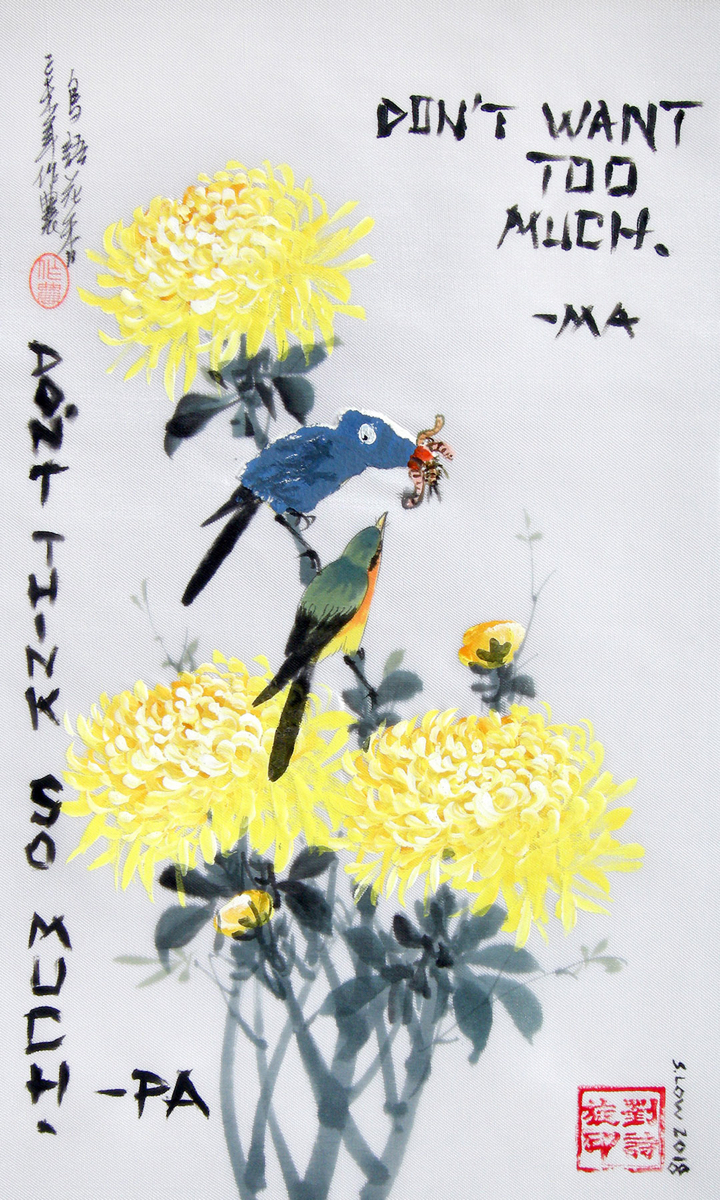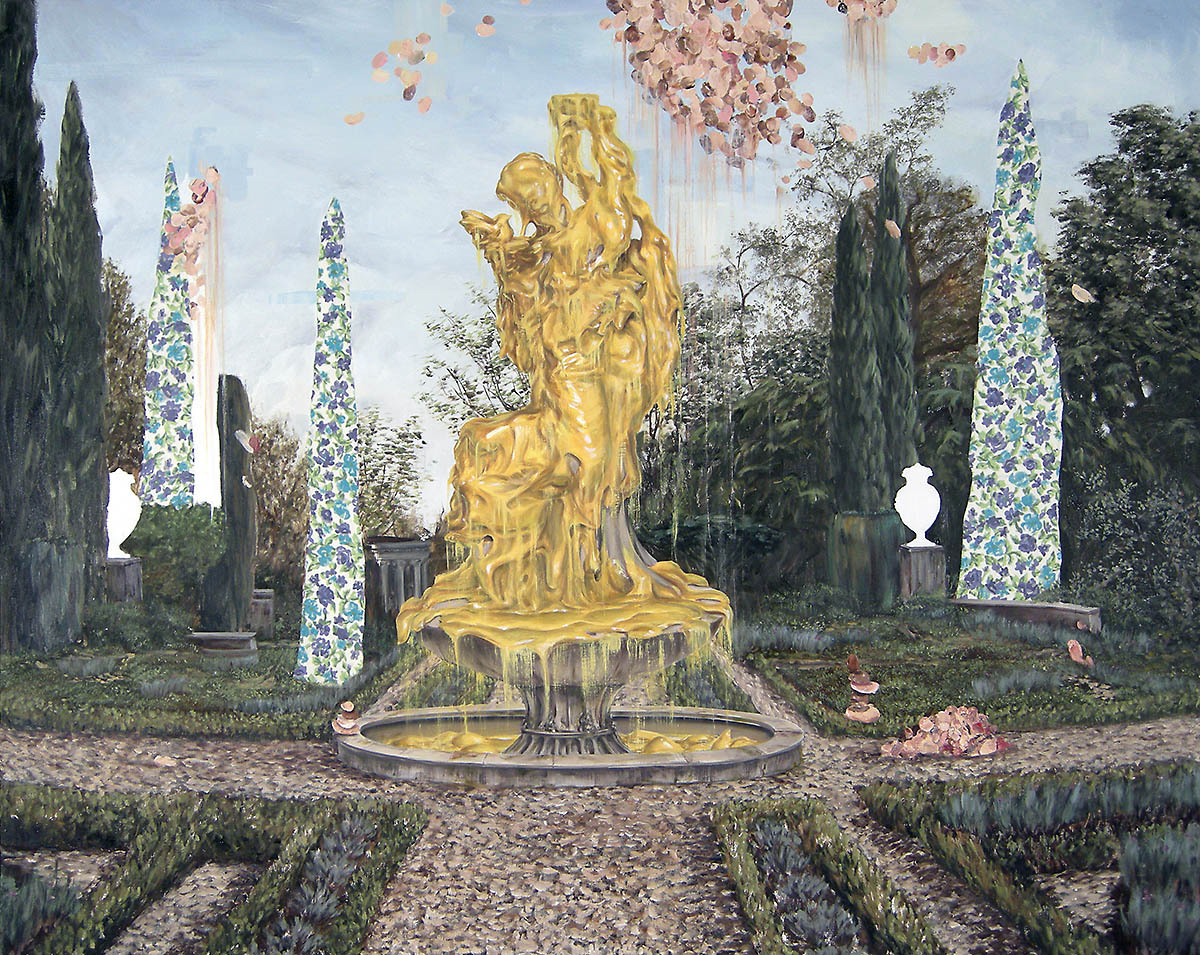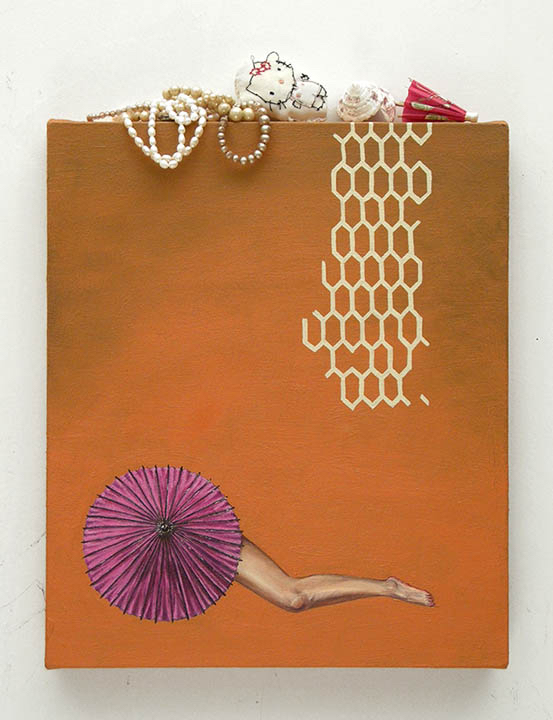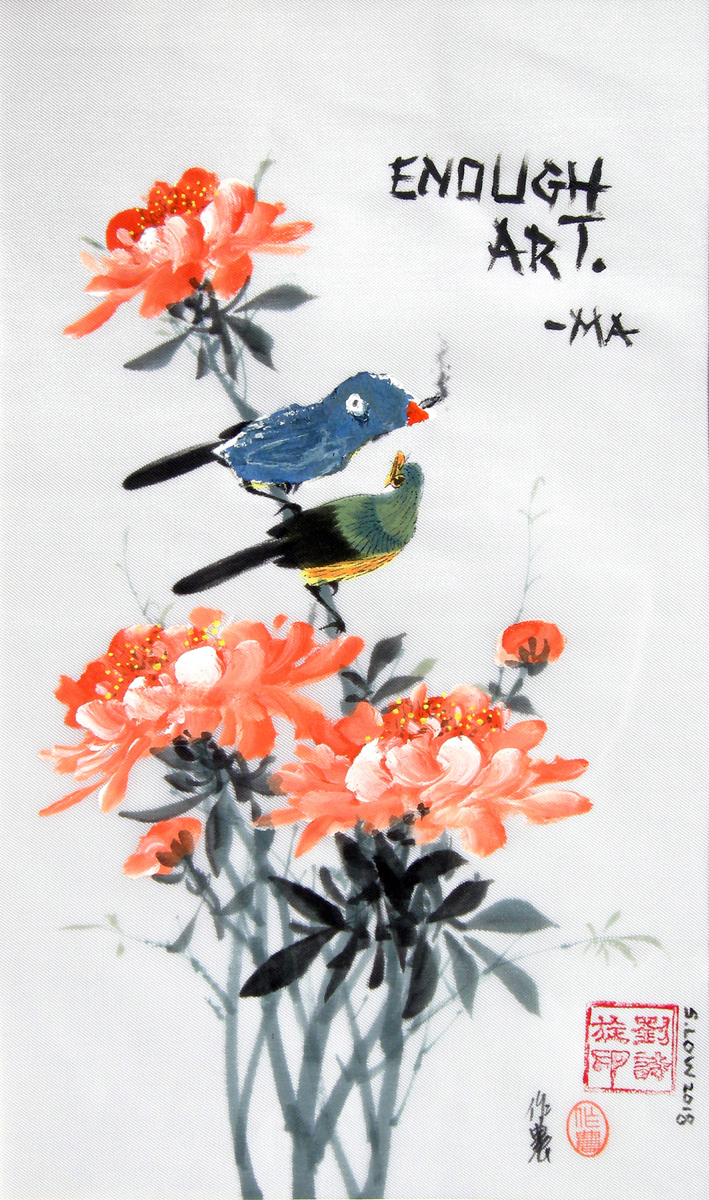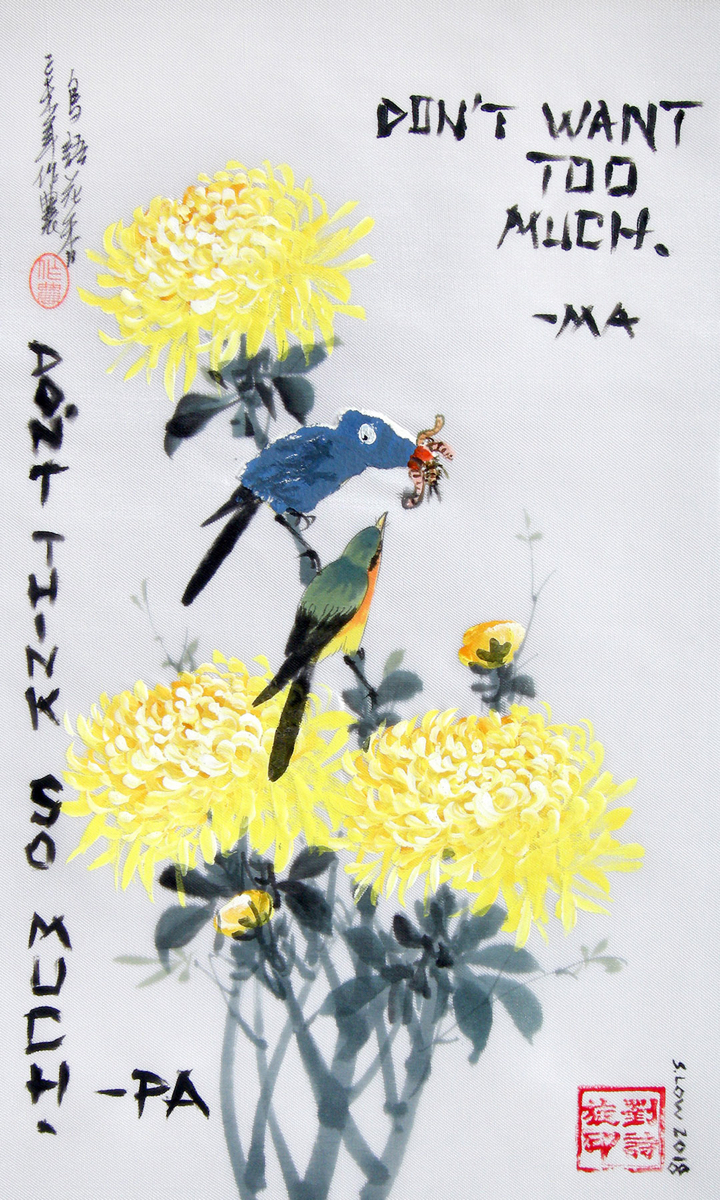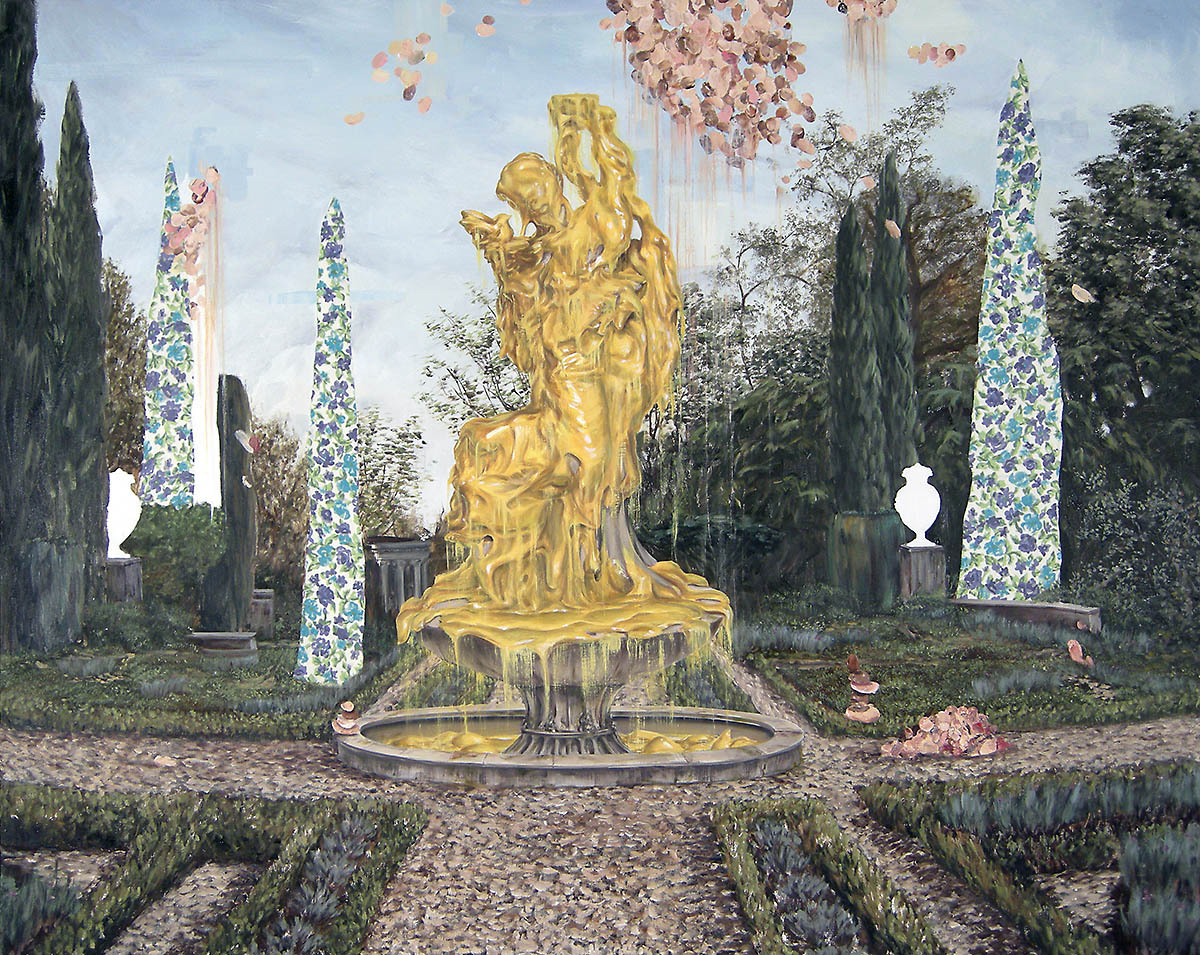 The Ministry of Culture is pleased to present Art Salon Chinatown, a new program series of solo exhibitions and accompanying artist talks, organized by curators Sonia Mak and Shervin Shahbazi. The salon will take place at Realm, located in Los Angeles Chinatown's historic Central Plaza, with the primary focus of showcasing contemporary Chinese American and Asian American artists. The series will begin on March 17, 2018 with an exhibition of works by Los Angeles-based artist Sandra Low. A reception for the artist will be held from 6:00-8:00pm. Sonia Mak will conduct a conversation with the artist at 5:00 pm. RSVP is required for the talk portion of the program as space is limited. The exhibition will be on view through April 22, 2018.
Sandra Low is currently working on a series she calls Cheesy Paintings. A dizzying melange of patterns and textures push and pull against one another in Cranes' Idyll, the signature piece for the inaugural Art Salon Chinatown. Awash in a palette that evokes the flavor of a middle-class family restaurant's cheap vintage, the deft brushwork in a broad array of mannered effects show off Low's undeniable gift as a painter.
Playing to her strengths–her dark humor and angst-filled imagination, Low's Cheesy Paintings rail against all that is revered as finery, beauty, and sacred…by dousing them with hot, melted cheese. She defaces who and what we idolize and idealize, not out of mere transgression, but to cast doubt and judgment on systems of culture, politics, and religion in their entirety. Low further implicates us in our own cultural indoctrination: her admonition to viewers is to gird ourselves against the onslaught of deception, to know the cost of our blind acceptance, and to seek out, instead, meaning and value. Conspicuous consumption, the cult of celebrity, and good taste all go down in scalding Velveeta.
Low's concurrent series of Bird and Flower Paintings reflects her personal and artistic preoccupation with her mother's multicultural experience as a Chinese immigrant and the cultural and generational gap that exists between the two women. Here, Low doctors mass-produced, store bought paintings inspired by the millennia-old Chinese painting tradition of symbolic pairings of flowers with birds, a genre once reserved for the literati. Amidst garishly-hued flowers bestowing good fortune, Low superimposes a scraggly, mismatched bird. She paints her mother's feedback verbatim along the margins of each piece, claiming the both the literati custom and domain of poems, personal sentiments, and carved colophons.
Sandra Low received Bachelor's degrees in Art and Sociology at University of California, Berkeley, and her Master's of Fine Art from University of Southern California, where she studied with Robbie Conal. She currently teaches at Long Beach City College and Rio Hondo College, and taught for over ten years at Pasadena City College. Low has exhibited actively since 1997, has been awarded several public art commissions, and has developed exhibitions as a curator and juror.